From simple allergens like pollen to more serious concerns like wildfire smoke and virus particles, home air purification is vital for your health. These options offer multi-stage medical-grade HEPA filtration to cover your whole home.
If you're reading this in the US then chances are this past summer you got to experience wildfire smoke in some capacity. Even in the northeast where we're far from any fires we had a thick smog hanging over us for days, with the smell permeating our whole house and an annoying cough developing over time. 
Combine that with the threat of virus particles (not to mention the ever-present standard allergens like pollen and pet dander) and it's becoming more and more apparent that having a reliable home air purification system is vital for optimizing our health. 
Fortunately there are options out there that can help. The only downside is that there are a lot of options out there and not all of them are good. 
Lucky for you we've done testing on over a dozen of the most popular brands and narrowed down are favorites here, with alternatives for any budget.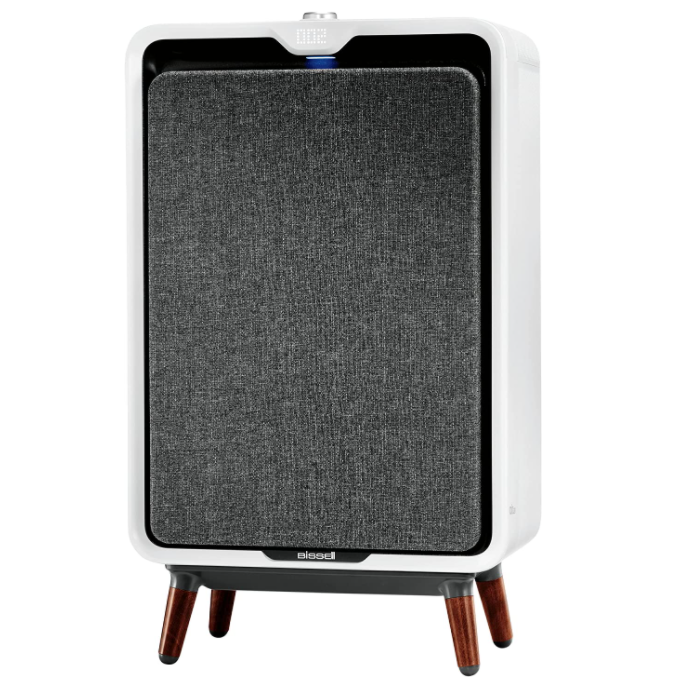 Best Overall
BISSELL air320
Medical-Grade HEPA Filter
Large Room Coverage
Energy Efficient & Quiet
FULL BREAKDOWN: Top 3 Best Air Purification Systems for 2022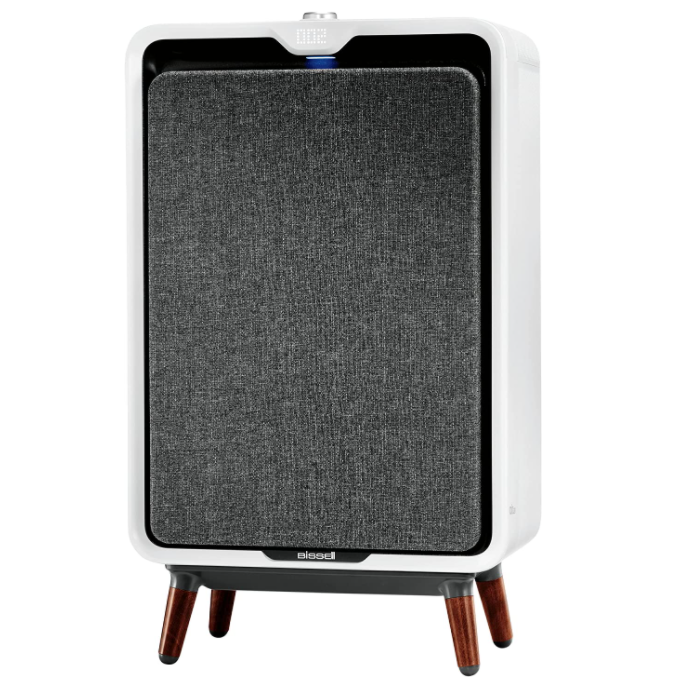 #1. BISSELL air320 Smart Air Purifier with HEPA and Carbon Filters
3-stage filtration system with pre-filter, HEPA filter, and activated carbon filter
Captures large and fine particles, home odors, smoke, VOC's, virus particles, and pollen
Captures 99.97% of particles down to 0.3 microns
Large room coverage of up to 1,582sq. ft. per hour
Energy efficient and extremely quiet
First up on our list is our #1 favorite air purification system for our homes: the BISSELL air320 Smart Air Purifier.
This unit is hands down the quietest of all the high-end models that we've tested, which along with it's sleek and stylish design make it a great addition to any use. 
And in terms of it's practical application, the air320 is hard to beat. The three-stage purification system filters our small and large particles like smoke, pet dander, virus particles, and pollen. It covers 99.97% of particles down to 0.3 microns in size. 
 On top of having great purification performance, the three-stage system allows for longer lifespan of each filter. First, the pre-filter captures large particles like dust and hair from the air. 
 Then the medical-grade H13 HEPA filter captures particles down to 0.3 microns like dust, pet dander, and smoke particles. Finally the activated carbon filter captures home odors from pets, cooking, and smoking, as well as potentially harmful VOC's.
There's really no downside to the BISSELL unit that we've found. It looks great, is intuitive to use, the filters have a long lifespan, it's quiet, and it covers a space of 1,582 sq. ft. per hour (for one full air change).
It's become a staple in the homes of our whole team and we highly recommend it for anyone looking to protect their homes from harmful air pollutants. 
#2. Shark HE601 Air Purifier 6 True HEPA
Certified HEPA filter captures particles down to 0.3 microns
Filters smoke, pollen, pet dander, virus particles, and allergens
Quiet operation with coverage of up to 1,200 sq. ft. per hour
Remote control included for easy operation
Our runner-up on the list of the best air purification systems is the Shark HE601 Air Purifier 6. 
This unit is slightly more expensive than the BISSELL unit and doesn't have quite as sleek of a design (in our opinion). Despite that however the Shark still offers great performance in an energy-efficient package.
The 6-fan airflow system covers up to 1,200 sq. ft. per hour for one air change, and captures 99.98% of particles down to 0.3 microns. The certified HEPA filter captures allergens, smoke, virus particles, pollen, and household odors. 
The Shark also included and automatic air quality sensor that improves purification in real-time, displaying air quality status and the estimated time left until your air is clean.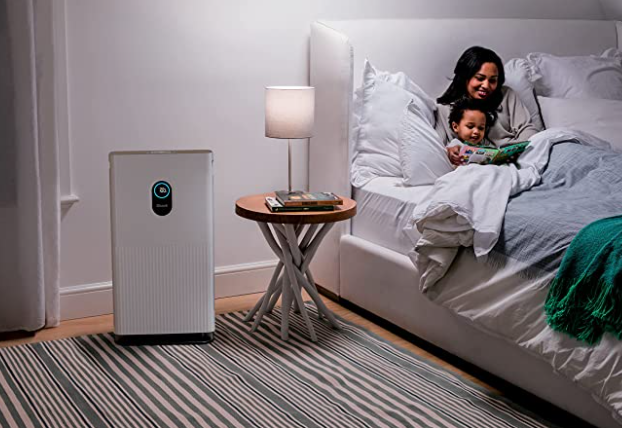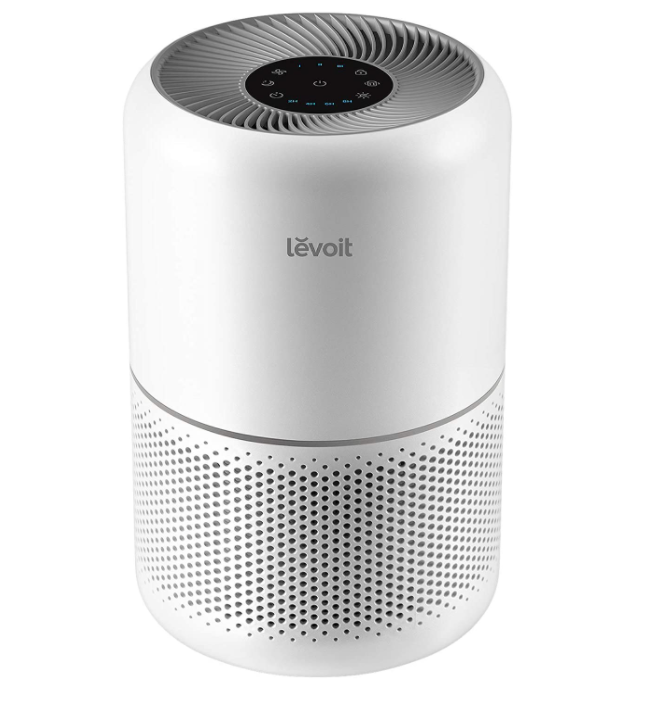 #3. LEVOIT Air Purifier for Home
Compact design and affordable
Uses UV-C light to filter up to 547 sq. ft. per hour
HEPA filter and activated carbon filter to purify particles down to 0.3 microns
Extremely quiet operation
Last but not least on our list is our favorite budget air purifying system, the LEVOIT Air Purifier for Home. 
This compact system doesn't process air as quickly as the options above but still offers a high level of purification. Filtering out 99.97% of particles down to 0.3 microns, this tabletop-size unit is great for smaller rooms. 
 They also offer a variety of replacement filters to best fit your needs. The Toxin Absorber Filter specializes in smog, toxins and VOCs. The Smoke Remover filter specializes in wildfire, smoke and etc. And the Pet Allergy Filter helps to capture pet dander and absorb unpleasant odors
The LEVOIT unit is also extremely quiet which makes it great for bedrooms, and at it's price point it's hard to beat for an affordable option.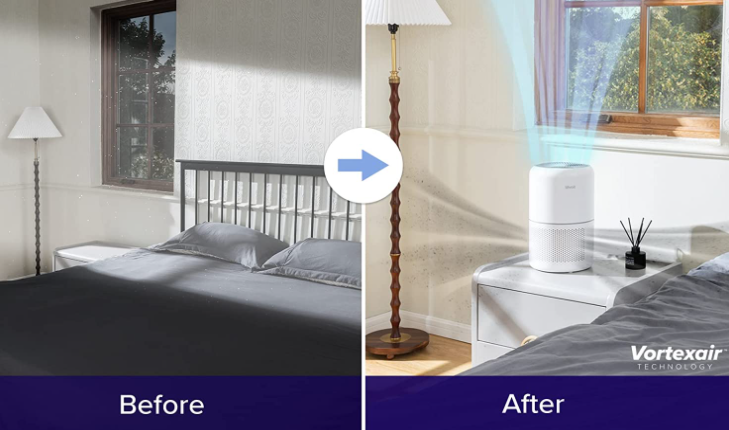 Probably no other type of supplement elicits as much interest (or argument) from the biohacker community as nootropics. These compounds are meant to boost your brain's cognitive function, increasing memory, focus, energy, and drive – similar to the effects of Adderall or Vyvanse but without the prescription.
The problem? Most of the nootropics on the market today are little more than caffeine pills masked with flashy marketing. Lucky for you we've compiled our top 3 favorite over-the-counter nootropic supplements here, along with our guide to using them effectively.